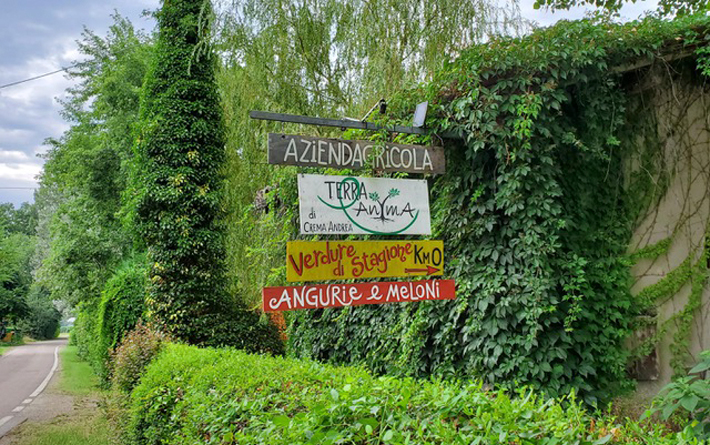 A farm whose name encapsulates several meanings. A word ("ANYMA") made up of the owners' initials: ANdrea and MArzia.
As they reached their forties, Andrea and Marzia decided to turn over a new leaf, carrying out this project with their dog Bingo: a radical change for a new and more natural everyday life, respecting biodiversity and nature's rhythms and requirements and sharing them with their clients, growing a small vegetable garden with passion to enrich the land but especially the soul.
All this led them to pursue organic farming, with the ideal land for producing the Anguria Reggiana PGI (Protected Geographical Origin) watermelon, as well as melons, squash, strawberries, canning tomatoes and lots of other fresh, seasonal vegetables.
As of this year, they have joined the Slow Food "Antichi Meloni Reggiani" project, also ancient, by now little known varieties to their offer.
In 2018, they won a prize for the flavour of their watermelons at the Festa dell'Anguria in Novellara, also thanks to the advice of their farmer's association.
Where can you find them?
At the farm shop on via Garfagnana, 12
or:
– at the Friday afternoon farmer's market in Novellara (under the town square arcades).
– at the Saturday morning weekly market in Campagnola Emilia.
– deliveries to Reggio Emilia and Fabbrico.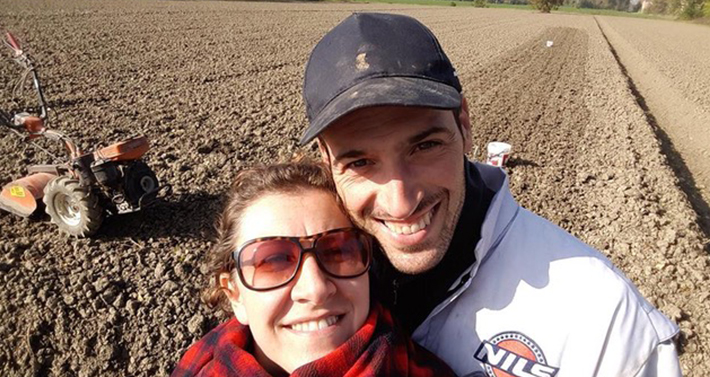 Contacts
Aziendagricola Terra e Anyma di Crema Andrea
Via Garfagnana, 12
Campagnola Emilia (RE)
Tel. 393.0675477
Mail: terraeanyma@gmail.com