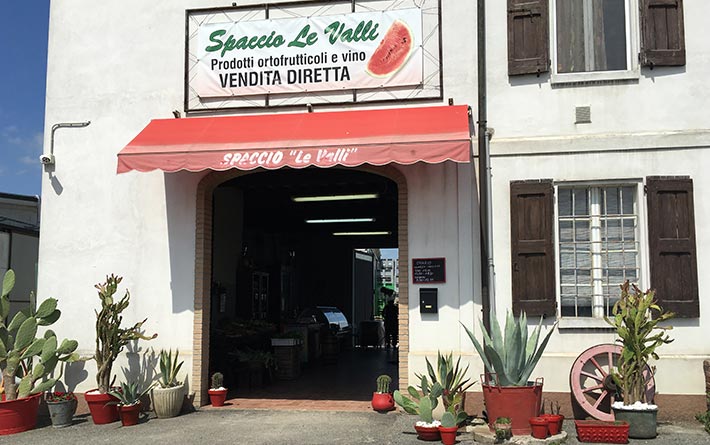 For over 40 years and three generations, the Bartolis have been producing watermelons.
Mario and William started the business in the 70s, with just a few hectares of land. Today these have reached 35 with a production of about 2000000 kilos of watermelons, grown with the same attention to quality and authenticity of the past.
William, the detachment artist, continues the family tradition with his son Ivan and the fourth generation of the family will soon be arriving at the farm.
Ancient traditions are accompanied by the right amount of technology, such as cultivation in a greenhouse that protects the plants from the elements, allows the control of rain and irrigation, thus ensuring high quality fruits: more beautiful, better and cleaner.
In the farm's "Le Valli" shop, welcomed by the courtesy of Rossana and Emanuela, you can buy delicious Anguria Reggiana IGP watermelons directly, along with melons and other fruit, vegetables and typical produce of the area. All strictly only in season!