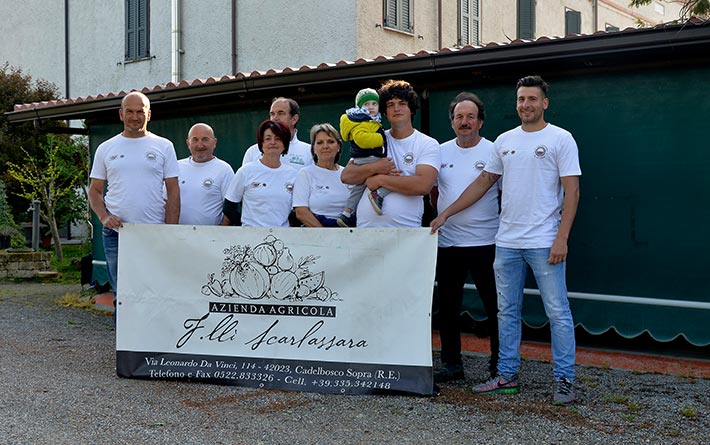 A family business, like those of days gone by, where the founder Carlo, in 1990 with his son Natalino, transformed his business from livestock to growing fruit and vegetables. Carlo slowly reunited his other sons, Anselmo, Danilo and Ernesto with their wives and children Matteo and Massimo, in this farm in which they all work together in the production of top-quality fruit and vegetables.
Cultivators of yesteryear, where passion is transformed every day into quality.
In addition to Anguria Reggiana PGI watermelons, the farm also boasts vineyards and produces melons, pumpkins, peppers, cucumbers, tomatoes, eggplants, potatoes, apricots, peaches, apples, pears and plums.
And if you want to taste the delicious Anguria Reggiana IGP Watermelons and other first fruits, go to the Casotto Scarlassara in via Leonardo da Vinci 114 in Cadelbosco di Sopra or to the other point of sale of the farm in via San Biagio 16 (Tennis Club) in Castelnuovo di Sotto.
You can also find them at the fruit and vegetable market of Reggio Emilia.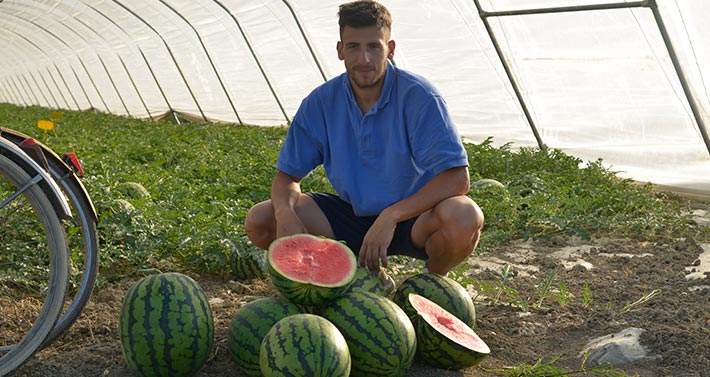 Contacts
Azienda Agricola Scarlassara Natalino
via Leonardo da Vinci
Cadelbosco Sopra (RE)
Cell. 335 342148