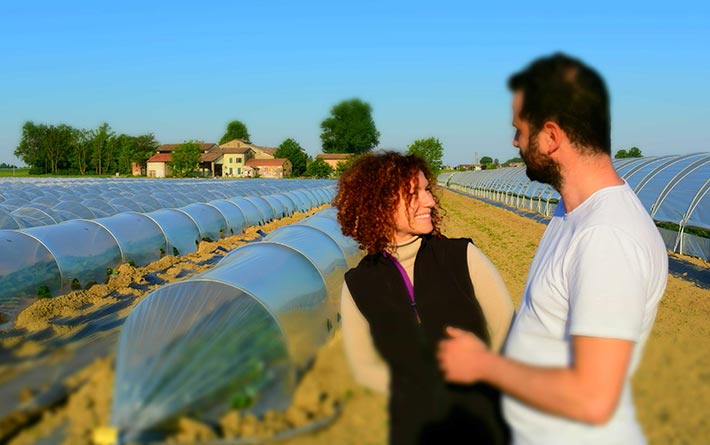 Daniele and Giulia Anceschi, very young cousins, founded the Azienda Agricola Zone Vocate in 2009 to dedicate themselves to the cultivation of quality fruit and vegetables typical of the area.
Producers of Anguria Reggiana PGI watermelon, they grow only typical local produce: such as melons, plums, pumpkins and pears.
An agriculture practised in an environmental and human friendly way, with integrated pest control, crop rotation and the use of useful insects.
The products of Zone Vocate can be found in COOP, CONAD and SIGMA supermarkets with the brands "Zone Vocate" and/or "Oltre" and at many greengrocers in Parma and Lombardy.