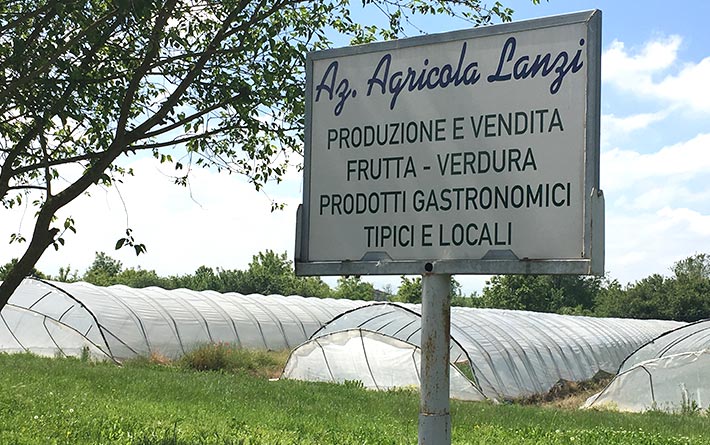 Bellafronte, Marco's great-grandfather, was the first to start growing Anguria Reggiana watermelon.
His grandfather Fernando continued to cultivate his passion for agriculture and for music, becoming an orchestra professor and playing his double bass at the Fenice Theatre in Venice.
The family's talent for agriculture passes through his father Arnaldo and now involves Marco who runs the company with the whole family.
Not only Anguria Reggiana IGP watermelon, but also melons, pumpkins and various vegetables. The range is completed by a beautiful processing workshop, where tomato purees, grilled and cooked vegetables, washed salads and soups are prepared, all with home-grown vegetables.
To enjoy all the freshness and goodness of the products of the Azienda Agricola Lanzi Marco:
– farm shop in via per San Rocco, 10 in Cadelbosco di Sopra
– point of sale in Reggio Emilia, via Carlo Marx 105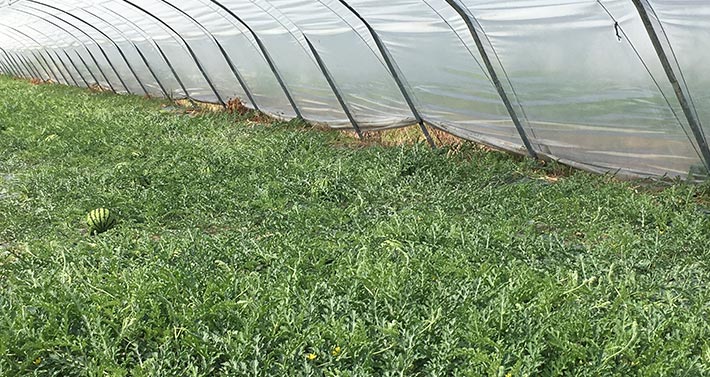 Contacts
Azienda Agricola Lanzi Marco
via per San Rocco, 10
Cadelbosco Sopra
Tel. 0522 833680