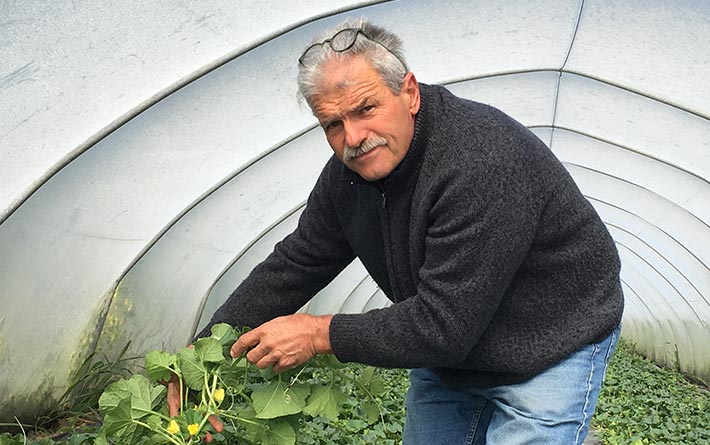 Established in the 50s by Amleto Torelli, the company has been cultivating goodness for three generations. Today Mauro, known as Cick, and his daughter run the company according to a short chain philosophy, from the producer directly to the consumer, to ensure fresh products.
In the Reggiolo kiosk, it is also possible to visit the vegetable gardens, to see the outstanding quality of the produce for yourself.
In addition to Anguria Reggiana PGI watermelons, Torelli grow melons, tomatoes, pumpkins, leaf vegetables, stem vegetables, fruit, root vegetables, bulbs and tubers.
In 2017, considering the frenzy of modern life which leaves us less and less time for cooking, a processing laboratory was also set up, where preserves are made according to traditional methods. The fruit and vegetables, harvested when perfectly ripe, are processed without the use of preservatives: in oil, vinegar, pesto, jams, pickles, soups and ready-made salads.
A world of seasonal goodness, ready to use, so as not to do without the true flavours of the vegetable garden, even when you don't have time to cook.
Where to find these delicacies?
Strada San Venerio 40 Kiosk – Reggiolo (RE)